Bumblebee Hang Gliding Interlaken
Come fly with the friendly bees in stunning Switzerland!
Feel the Buzz with Team BumbleBee!
With so many activities to choose from in Interlaken and very few places to Hang Glide in the world, it's time to take advantage of this unique opportunity!

We fly over Interlaken which is surrounded by the emerald blue waters of Lakes Brienz and Thun, all the while the snow capped mountains of the JungFrau, Monch and Eiger shine in the backdrop. One of the most pristine places on Earth, yet alone be lucky enough to fly in!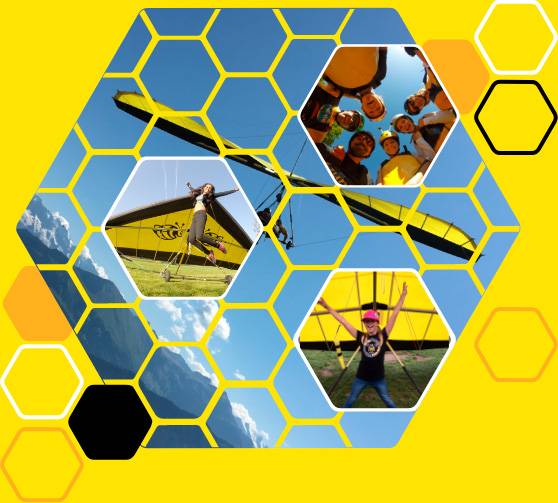 Bee Experience!
Founding members, Peter and Toby have a combined 45 years of flying experience. Trustworthy.
Bee Different!
Our customers don't follow the crowds, they demand something more than the norm.
Bee Exotic!
Tandem Hang Gliding is rare worldwide, Interlaken is the most pristine location of them all.
Bee Happy!
No one leaves our company unhappy, simply check out our real grassroots reviews for inspiration.

Hang Gliding the Swiss Alps!
Come Hang Gliding with the friendly Bumblebees! Our experienced pilots fly flat and fast, just like you dream! Flying in one of the world's most pristine travel locations – Interlaken Switzerland. We take off high above town, taking in the stunning views of the Alps and lakes of the Jungfrau region. Landing in the town center completes your flying journey.

Buzz the Swiss Alps!
All of our reviews are grassroots by true customers that speak volumes about who we are.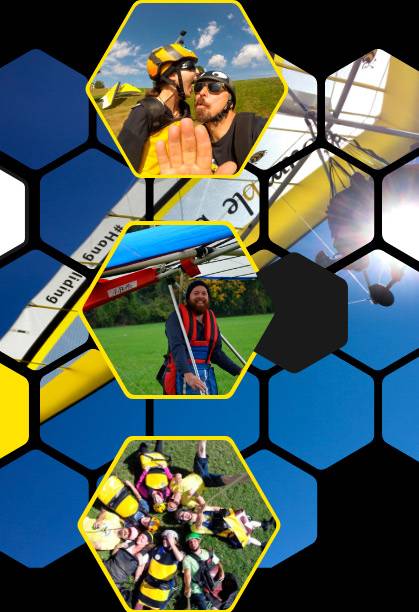 Take a load off, and breathe in..Yet fair enough. It is the the most asked question. Is it safe? Will I get hurt? Am I going to die? Yes. No. Not with BumbleBee. Remember you are strapped in with one us, and we love life! Best insurance policy ever.
Switzerland is more than just Cow Bells.
Back to nature. Your European journey will be full of Cities, Churches and Museums..now it's time to breathe some fresh air. Interlaken and the Jungfrau region will bring you back to Earth. With green fields, blue lakes and snow capped mountains you will find some balance that may keep you here longer than you planned!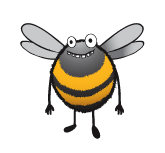 Join our Blog to stay up to date with promotions, local events and the BumbleBee family.